All Cockatoo Park babies are handled from birth & well socialized with lots of visitors. They are all used to being caught, haltered, brushed, feet trimmed & taught to self load on floats. They have been around lots of sounds & sights all their lives so nothing much bothers them. Bobcat, bikes, quads, dogs, sheep, pigs & of course Gilbert the alpaca. CP kids have been through basic obstacle courses over logs, bridge, colored jumps & whatever else pops up around here. They are prepped & ready to take on the world with you.



---

---

---

---

Cockatoo Park Playboy
*SOLD*




DOB: 22 November2015
Purebred Black Morgan colt
Sire: Wirraway Trademark
Dam: Oz Hicountry Heaven Scent

Playboy is tested A/A for Gait & TT for Endurance & is aa,Ee for colour.
Playboy is bred in the purple to perform. Playboy (akka PB) is a very versatile, easy going boy who learns quickly. He has the most lovely 'to die for' nature.

Playboy is the ONLY gaited Morgan Colt in Australia. He has a great range of paces. The introduction of Cowboy Dressage to Australia is very timely for this fellow with the inclusion of Gaited Cowboy Dressage.

PB will start working towards his ridden career very soon.

$8500 Incl GST Special price till 25th Jan 2018

SOLD TO CHRIS BAHLO, NARRAWIN STUD



---
---

Cockatoo Park SonicSilver


DOB: 12 November 2018
Purebred Buckskin Morgan colt
Sire: Wilga Park Silver Sabre
Dam: Fernleigh Creek Scarlet

Purebred buckskin Morgan gelding, DOB 12/11/2018.
Sonic should mature around 15.2hh. His is very inquisitive & loves coming up for his scratches. I just love the curly look he has on his forehead, looks a bit like stripes. He is going to be a big solid boy going by the width of him already, he has a very nice span across the withers & rump.
Sonic will be gelded prior to leaving.

$6600 Inc GST

Cockatoo Park Saffron
DOB: 12 Nov 2018
Purebred Buckskin Morgan colt
Sire: Ranchboss Cortez (IMP)
Dam: Red Bluff Paprika

Saffy is very friendly & showing lots of personality. He will make a very flashy riding horse & a great partner. Saffy's siblings are mostly 15.2-16hh & this guy is looking to equal them.
Saffron has lots of character & will be able to turn his hoof to any discipline.
He will be gelded prior to leaving for his new home.

$6600 Inc GST

---
Powered by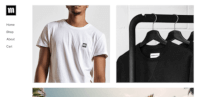 Create your own unique website with customizable templates.